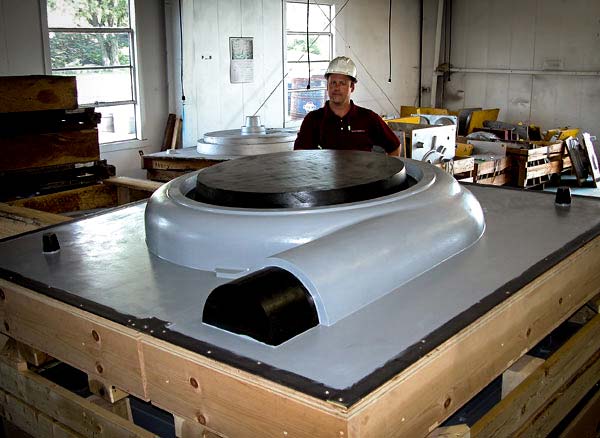 Our pattern shop typifies the skill and experience of all of our tradesmen.
We produce precise patterns to the exacting standards and tolerances specified by your engineering drawings. We manufacture new patterns ranging in size from small parts with multiple impressions mounted on cope and drag boards all the way up to 90 inches in diameter turned on a large Oliver machine lathe.
Patterns are constructed with superior materials, such as high-quality hardwoods and epoxy resins.
Customer-supplied patterns are inspected on receipt and expertly maintained prior to all production runs, ensuring a high-quality product.
We have the capability to receive CAD files and other electronic files to expedite the entire process.
Weatherly Casting has two patternmakers with the capability of new pattern manufacture and/or maintenance, repairs, and rigging. Several contract pattern shops are on call, some with CNC capabilities.