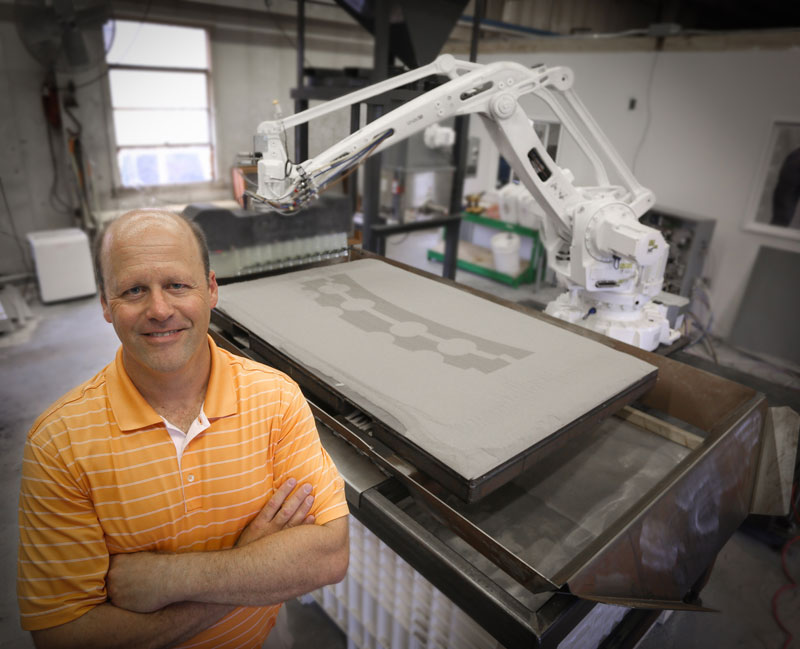 At the center of Hazleton Casting Center for Additive Manufacturing (HCC-AM) operations is a Viridis 3D RAM123 robotic 3D sand printer. This exciting technology can take a CAD file and create molds and cores literally in hours, without the need for hard tooling. Combining additive manufacturing with predictive simulation software creates unparalleled flexibility in foundry operations. Molds and cores produced through additive methods can now be designed with little or no regard for the constraints of traditional foundry methods. Our team is capable of producing patternless molding and rapid prototyping.
Coupling the technologies of casting simulation with 3D printing provides fast turnaround for prototype castings. Casting design changes can be implemented in real time without the delay of hard tooling alteration reducing product development cost and time. HCC-AM printed molds and cores also offer an affordable, efficient, near net shape option for specialty equipment manufacturers who traditionally utilize subtractive manufacturing methods to create parts from bar stock and billet.
Integrating 3D printing with traditional HCC foundry operations into a hybrid casting process promises to transform metal casting by providing cost effective design solutions cast in any of the many alloy systems we produce.
Pictured above is Tony Badamo, P.E., President of Hazleton Casting Company (ISO 9001:2008 certified) and Weatherly Casting and Machine Company.
What is 3D mold and core printing?
Why are 3D printing molds or cores beneficial?
Where will my parts be produced?
What is 3D mold and core printing?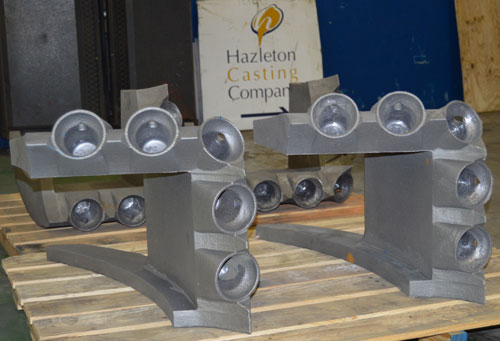 Additive Manufacturing or 3D printing is an exciting technology that creates solid objects from a 3 dimensional CAD model. At Hazleton Casting Company/Weatherly Casting and Machine Company (HCC/WCM) we use this technology to create silica sand molds and cores without the need for hard tooling. Molds or cores are made by spreading a blended silica sand and dry acid binder mixture on a flat surface.
The bed of blended sand is swiped with a leveling bar as the print head passes and deposits a chemical activator to create the printed shape. Computer software controls the deposition of the activator only where needed to produce the design mold or core component. When completed, the mold or core is removed from the print table and any blended sand that is not a part of the mold or core build is recycled for reuse in subsequent prints.
Why are 3D printing molds or cores beneficial?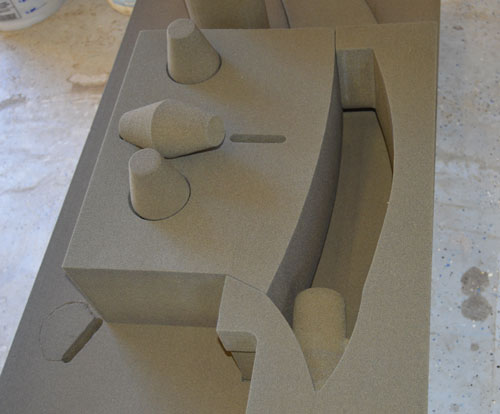 With 3D printing, molds and cores can be printed directly from a computer generated models. This eliminates the need for patterns and coreboxes. Producing molds and cores without patterns has several advantages.
Design engineers will recognize a significantly reduced lead time when producing prototypes since patterns no longer need to be constructed. Avoiding fixed tooling can also reduce development costs. This is especially true if multiple design options are to be tested. Changes to component geometry only require a revision to the electronic model file.
3D printing molds and cores can also be a cost effective solution for production of castings in very low quantities, particularly in an engineered to order environment where patterns are often modified to accommodate specific operating requirements. Integrating 3D printing with traditional HCC/WCM foundry operations as a hybrid casting process can provide a cost effective means of producing highly engineered and application specific parts. Simple base patterns can be designed to work with 3D printed cores to produce the specific geometry dictated by the operating parameters of the final application.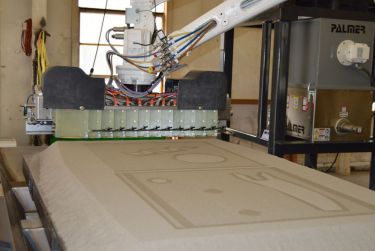 To begin, create an electronic 3D model of the part and specify the alloy that is required. It is important that the 3D model file is accurate and complete. The molds and cores produced by the printer will be a direct representation of the model files provided.
Submit the model file with a request for quotation to Hazleton Casting Company/Weatherly Casting and Machine Company Inside Sales Manager, Linda Rodgers at This email address is being protected from spambots. You need JavaScript enabled to view it..
Where will my parts be produced?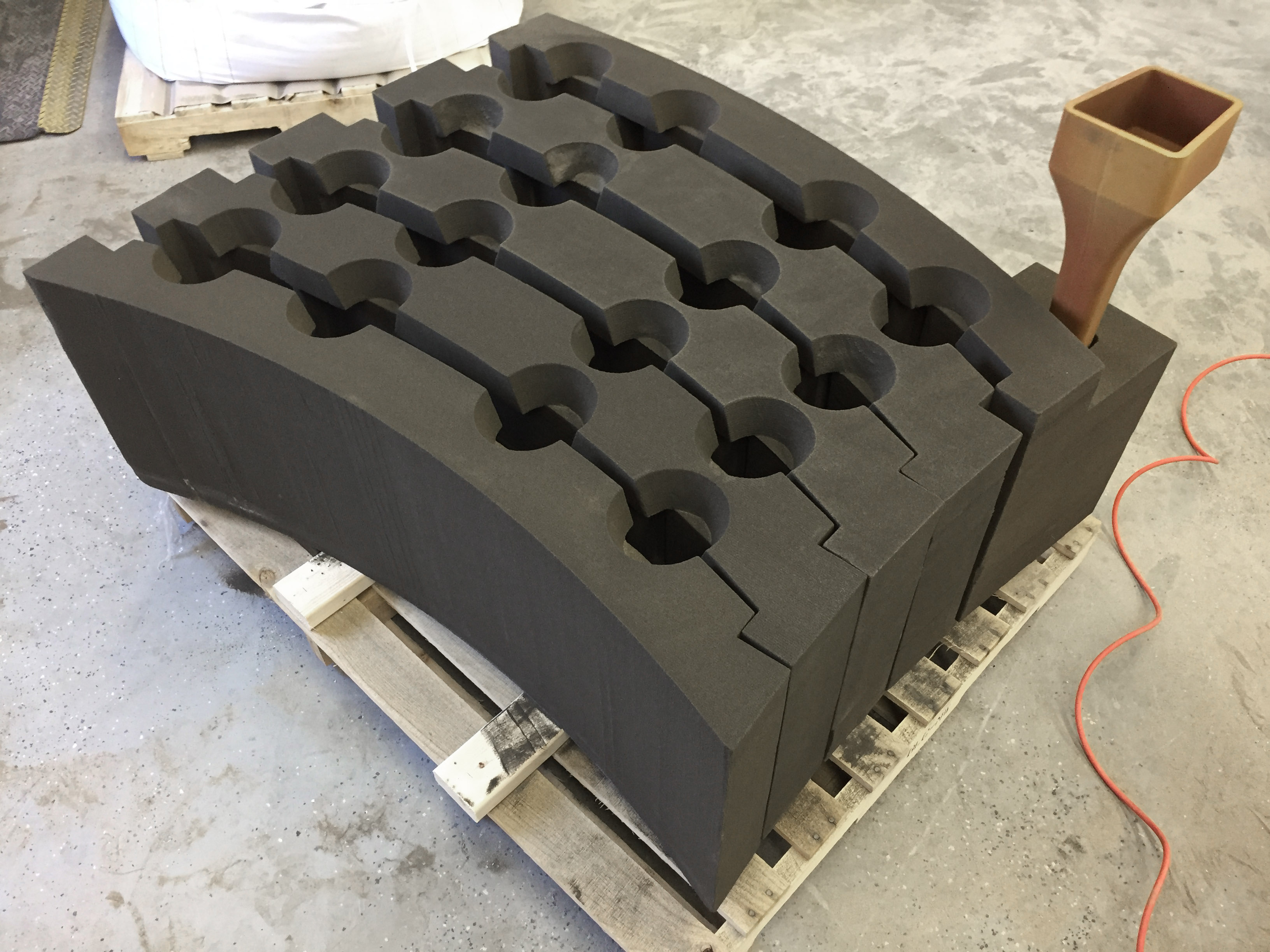 HCC/WCM has the capability of producing 3D printed molds and cores at its foundry location in Hazleton, PA. Having in-house 3D printing capability provides HCC/WCM personnel with an intimate insight and understanding of the efficient and effective use of this exciting technology. Candidate parts are evaluated and production strategies are developed to include a strategic application of 3D printed molds and cores early in the quotation process.
Contact Linda Rodgers (This email address is being protected from spambots. You need JavaScript enabled to view it.), Inside Sales Manager, to learn more or to discuss your next project.