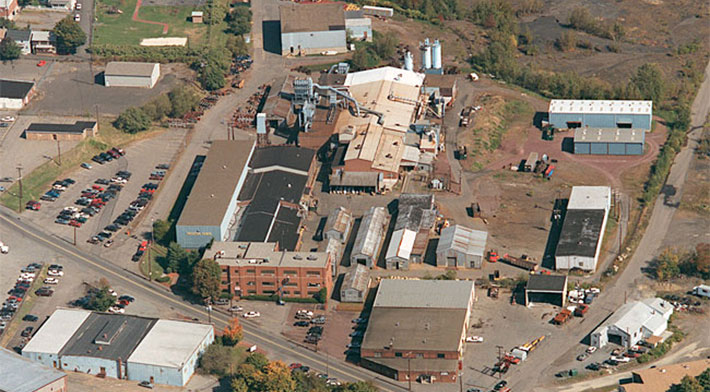 Hazleton Casting Co. is an iron and steel foundry specializing in alloy steel casting and valve manufacturing, supplying the material handling and power generation industries, as well as pump and other durable good manufacturers.
The Hazleton Casting iron and steel foundry is a modern 2½-acre facility in Hazleton, Pennsylvania. This northeastern Pennsylvania location is only a few miles from Interstates 80 and 81, and a short distance from the Northeast Extension of the Pennsylvania Turnpike, I-84, I-78, and other major road links.
Services from Hazleton Casting include foundry and facilities management, metallurgical consultation, design engineering, pattern making, pattern storage, molding, melting and casting, machining and finishing, and quality assurance and control.
In the early 1900s, Otto Haentjens founded the Barrett Haentjens and Co. in Hazleton to provide mining and industrial pumps. During his career, Haentjens patented a number of designs that have become world standards.
World-renowned pump manufacturer Warman International purchased the specialty alloy foundry in 1995 and changed the name of the foundry to Hazleton Pumps, Inc.
The foundry again changed hands in January 2000 when The Weir Group purchased Warman International. The Weir Group renamed the company Weir Hazleton Inc.
In June 2003, Michael J. Leib announced the acquisition of the foundry portion of the business. Leib became president of Weatherly Casting and Machine Co. and the newly formed corporation, Hazleton Casting Co.